What is the plastic bucket mould used for?
Views: 18 Author: Site Editor Publish Time: 2020-07-27 Origin: Site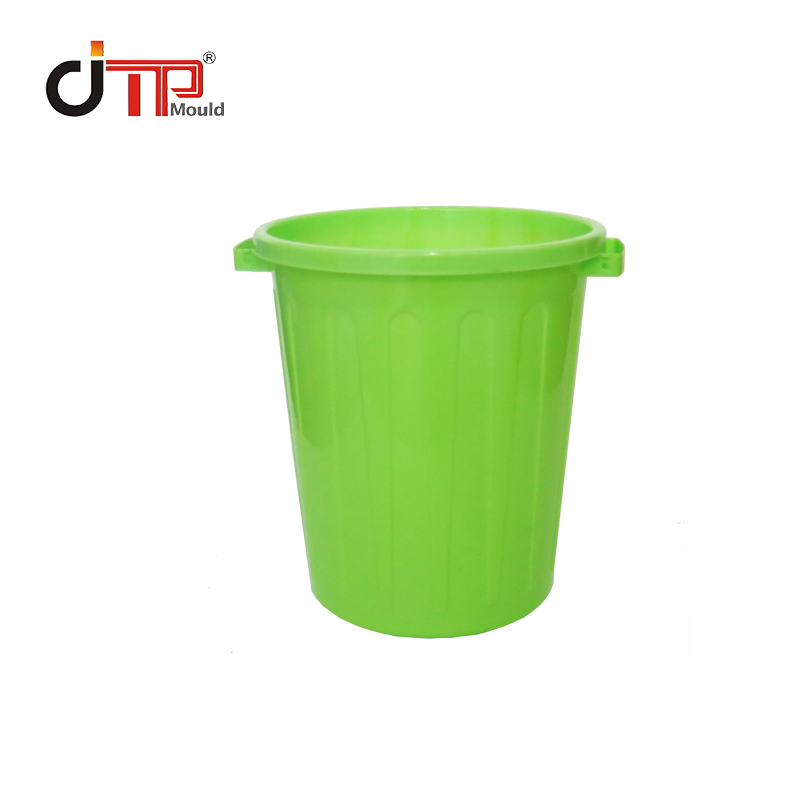 We produce high quality plastic bucket molds in sizes of 0.5L, 1L, 3L, 5L, 10L, 18L, 20L, 25L, or you can customize the size. In this article, we will briefly introduce the plastic bucket mold and explain its functions and better production methods.Here are the main points of the article:
What are the plastic bucket moulds used for?
What are the features of plastic bucket mould?
What are the points for a better plastic bucket mould production?
1. What are the plastic bucket moulds used for?
Beryllium copper on the core and cavity neck lead to a good cooling of the plastic bucket mould, and the core and cavity of our latest product will prelong mould life: original paint bucket mold positioning and locking system is a circle, when we design an octagonal step has a better alignment and lock core and cavity, will also prelong the plastic bucket mould life.
2. What are the features of plastic bucket mould?
Plastic bucket mould cavity steel :DIN 1.2738+ beryllium copper
die core steel :DIN 1.2311+ beryllium copper
plastic material :HDPE
cycle time :19 seconds (high speed injection molding machine)
ejection: air ejection valve
mold lifespan :1 million
delivery time :60 days
3. What are the points for a better plastic bucket mould production?
Although the standards and techniques for producing plastic bucket moulds have changed dramatically in recent years, the basic rules for developing molds that meet the original design criteria and work effectively have not changed at all. These recommendations are based on more than 30 years of experience in the field of plastic bucket mould manufacturing. Many of these skills are about communication. As any plastic bucket mould manufacturer will tell you, there is often incomplete information available at the beginning of a project. It's like half a map; The chances of getting to your final destination on time are slim.
1. Design according to the specified cost and time standard: The old rules of "good, quick, cheap" still apply. There always seems to be time for rework or adjustments after a very short deadline, but it is best to allow a reasonable amount of time during the design phase for review and modification.
2. Make sure your design specification can be generated using prior art: The availability of programs and rapid prototyping can provide early insight into potential problems that may occur before the metal is cut. Provide complete specifications to engineering and don't leave anything out. If something is missing here, it will take time and money to fix it later in the process.
3. Set clear guidelines for the required minimum thin-walled bucket die life and production capacity prior to commencement of production: Clearly defining the expected performance and service requirements of the tooling can help plastic bucket moulds to save money in the early stage. The product may be modified or replaced in a relatively short period of time and the die maker's engineering group may design accordingly.
We are a professional manufactory of plastic bucket moulds,Plastic Container Mould, Plastic Food Container Mould for more information of our products and technical support, feel free to contact us.